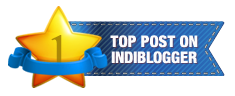 It is important to stand up for Sarita Devi in her struggle today. Not only because cricket legend Sachin Tendulkar has backed her and urged government to fight her case but also because in spite of so much imbalance in sports favoritism in our country (sadly, we can even die for cricket!!), such athletes and sportsperson are able to bring laurels to our nation. We need to give them their due importance which we have reserved only for cricketers, at least during such times.
Through this article I voice my support for her to tell her that I empathize with her pain and that her genuine tears were nothing to be ashamed of.
For an athlete who has toiled hard to reach an international podium, it is not easy to take in a defeat but it is almost impossible when one is sure of being the winner. Sarita's outburst was an emotional expression of a controversial judgment. It was a humanly reaction for which she has apologized later. It is not a big enough crime (unlike doping or match fixing) to end a thriving career. Such sportsperson may need proper training and consultation but certainly not punishment. That will be heartbreaking for Sarita and too bad for the morals of sportsperson of all developing countries. For, it is a fact that partiality do happen in favor of athletes of developed country. And since we are very poor on our general knowledge about other sports and players, here is a humble attempt to spread information about her:
Sarita Devi is from Mayang Imphal who turned professional in boxing in 2000, inspired by the achievements of Muhammad Ali. She represented India at the 2001 Asian Boxing Championships in Bangkok, and won a silver medal in her weight class. Following this victory, she won medals in various tournaments, including gold at the 2006 World Championships in New Delhi and the silver medal at the 2014 Commonwealth Games in Glasgow. She is sixth of eight siblings to her parents and used to spend her time helping her parents in collecting firewood and in the fields, which helped her build the stamina she has today.
Devi entered the semifinals of 2014 Asian Games in Incheon, South Korea to face South Korea's Park Ji-Na on September 30. After the match, she was handed a controversial 0–3 defeat verdict by the judges of the match, considering that Devi had knocked Park out in the third round and also a convincing fourth round, before having rained heavy blows on Park throughout the first two rounds. The Indian team lodged a protest against the decision, which was rejected by the AIBA's technical committee. At the medal awarding ceremony, deeply hurt and crying Devi refused to accept her bronze medal and handed it over to the silver medalist, Park. However, she accepted the medal later. This was followed by provisional suspension of Devi and her coaches by the AIBA, barring from participating in the AIBA's events until further notice. AIBA President, Wu Ching-kuo has said that Sarita could be given heavy punishment for refusing to accept the bronze medal at the Asian Games.
Why I would like to stand for her?
First and foremost - voicing out dissent in a world where conformation is what is expected of powerless people at large is something worth applauding. What she did in her angst might not be the best or the right way to express what she went through. But she did take a stand against bias. We must not forget that she is still human and humans make mistakes. Her mistake was in method - not intent - and it is that intent I fully support. We are tuned to accept injustice all around meekly. Injustice which is subtle - but keeps on happening, keeps on repeating. A car jumping lanes, driving wrong side, jumping signals - all these are small examples of injustice. Paying bribe to register property, contractors building poor quality roads so as to get repeat contract again are examples of injustice. But "chalta hai" attitude makes us bear with all this and more.
No, not anymore.
I express solidarity with Sarita in her struggle for being respected, and being allowed to be what she truly is - a sports(wo)man - to express true sportsmanship by playing harder, and coming back leaving all controversies behind.
Sab kuch nahi chalta hai...