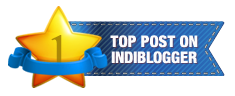 I am lying in the middle
My two kids on my sides..
I feel blessed
My life complete n suffice.
As the night progresses
One moves, the other snores..
Both play gimmicks
That never makes me bore.
Both are innocent..
Also, naughty sometimes
As they tease me
And bring me sunshines.
I look at one and then another
And hug them with both hands..
Why not, for I have just two kids
One a girl, the other my husband :)